Add new suppliers in your Receipt Bot account by clicking suppliers on key data sets.
Click the 'Add Supplier' at the bottom of the page, click this button, this will navigate to suppliers profile screen, where you will be required to provide your suppliers details.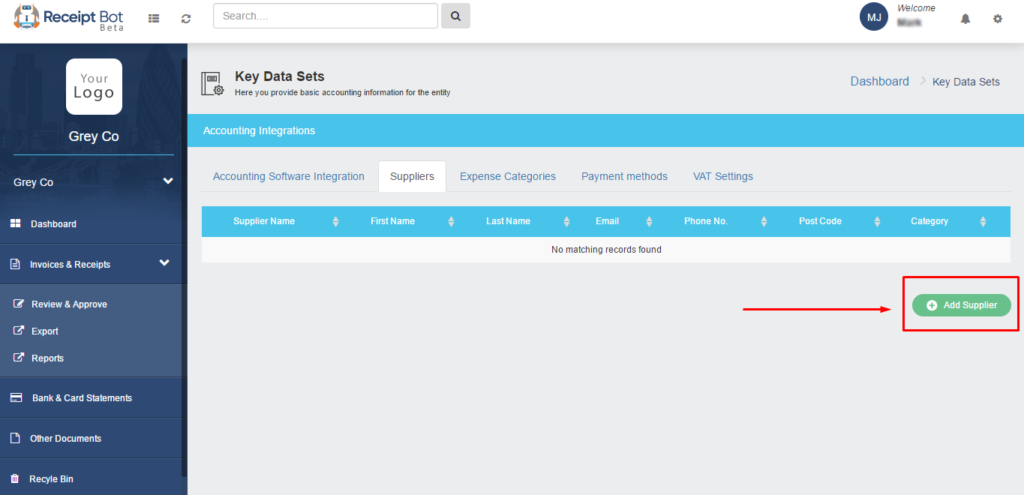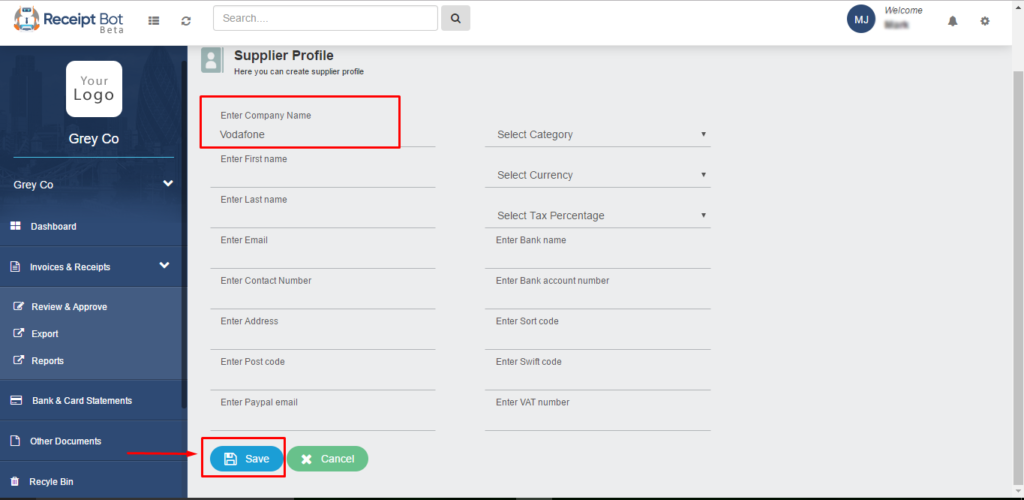 Now you can view your supplier on the front page of the suppliers screen
Once all details are entered, click save and supplier will be added to your account.
Supplier can be seen in the list and can be edited anytime by clicking the edit button on the right side.