Regardless of how you get your documents – Receipt Bot can manage them!
Receipt Bot classifies these documents into invoice/receipts, bank statements and other documents; extracts data, processes it and gets the information ready for your accounting, reporting, and taxation.
1- On the Dashboard simply click on the Upload Files button – isn't that simple!
2- You can also simply go to the Invoices & Receipt screen from collapse menu and click Upload Files button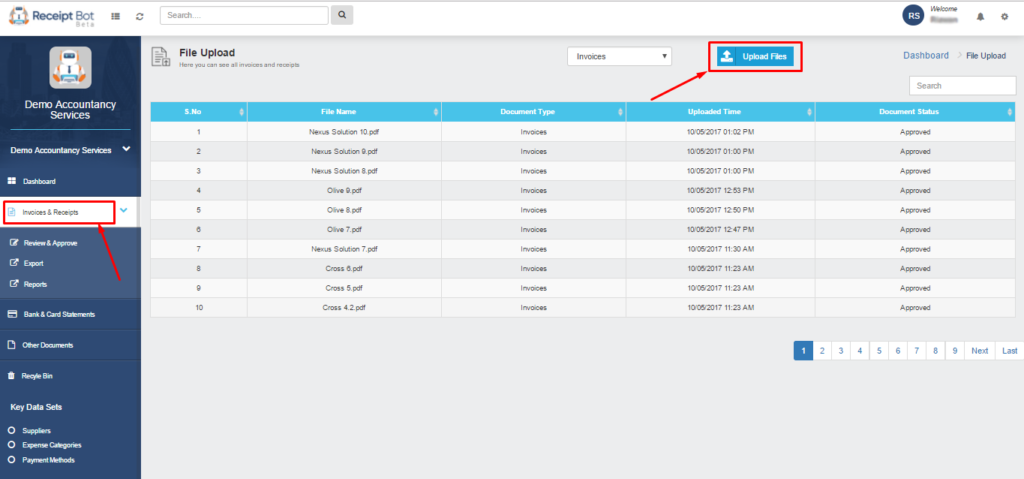 You can transfer more than one document at any given moment – provided that your supporting items should be in the given file formats (PDF, PNG, JPEG, BMP, and TIF)
Tips:
You can also upload your documents via Email, iOS, or Android App.