You can create your own business expense category in your Receipt-Bot account. All you need to do is click expense categories on the left panel under the heading of Key Data Sets.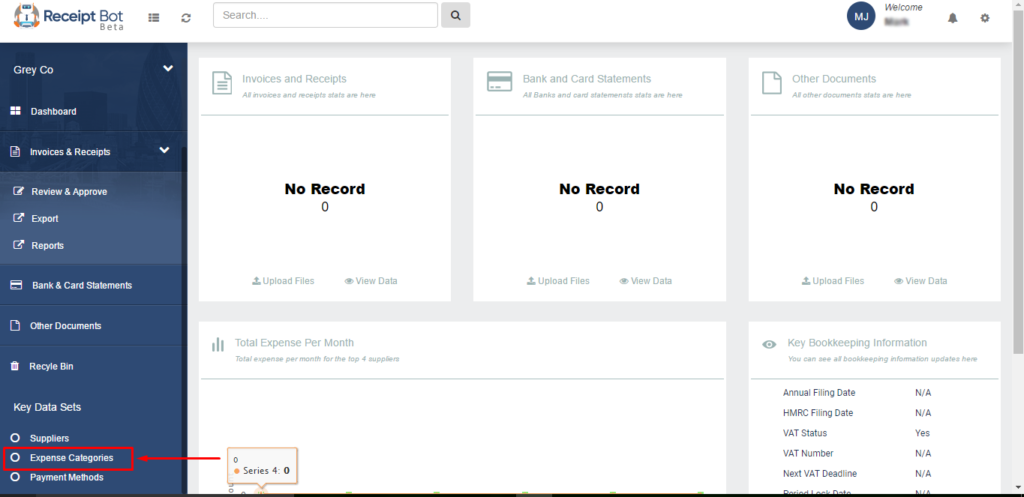 Once you are on expense categories screen, you need to type the name of the expense category on the Enter new category field and then click "Add Category" button.
This will add the category to the expense category list.